The complexity of media projects continues to increase, while pressure to do more with fewer resources increases as well. Production companies looking to simplify their workflow to concentrate on the complex nature of projects begins with having the right tool. In this blog we will take you through all the advantages, tips and challenges of using a Post-Production Scheduling Software such as farmerswife. If you are looking for the right tool, continue reading!
Simplify Your Work with a Post-Production Scheduling Software
The best way to simply your work is by using the best scheduling software in project and resource management for the media industry. farmerswife allows you to simplify your work by providing you with a toolbox that helps you organise and track project resources, plan and control the project lifecycle, and manage day-to-day tasks, all from comfort of a secure, high-speed database that can be accessed acrossmultiple platforms.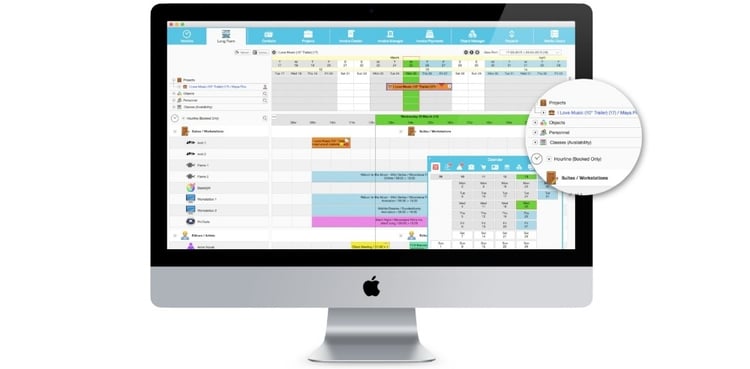 Simplify the Workflow Independently and as a Team
The best thing about utilizing farmerswife's post-production scheduling software? You get more done because you are allowed to sync information across all platforms to keep the entire team up-to-date with real-time information. The software allows you to keep your entire team not only informed but engaged.
Information can be pulled up on a screen or monitored at any time with the simple touch of a button. This gives you and all of your co-workers a full, complete overview of projects, including things such as client contact details, customized project descriptions, and up-to-date information on bookings and resources.
Track Progress & Work Better Together
The fact that farmerswife is an all-in-one software also enhances the efficiency in working to simplify processes for you and your team. It can often get tiring trying to use different tools to manage various project aspects, which is why we believe an all-in-one post-production scheduling software is the best way to go.
Whether you're trying to enhance your company's personnel management, keep track of quotes, invoices & purchase orders, or looking for comprehensive cost tracking and reporting, farmerswife will streamline each process for you and allow you to see who needs to do what and when. By assigning critical to-do tasks to team members that have remote access you can track progress as it is made and work better together.
Solve the challenges with Post-Production Software
Post-production management software is quickly becoming one of the easiest ways in the media industry to prevent unforeseen challenges, accidental oversights, and other common problems that arise during the production and post-production phases of a digital media project.
Media project workflow chaos
Media project workflows need to facilitate the production of multi-platform content that will go anywhere and be viewed on anything. Rapidly-changing technology, new distribution channels, expensive technology, media diversification and economy are some of the challenges facing the production and post production industries. To leverage increased productivity, teams need to be able to have access to distributed workflow environments that a scheduling software can offer.
Lack of overview in project management
Managing and scheduling the entire media workflow process can be very difficult. And, creating individual bookings and work orders with, often, overlapping timelines is next to impossible. The task of administering, managing, scheduling and coordinating all of your resources is getting harder by the day. The solution is a real-time production scheduling software to keep track all of this. Included in this software should be the coordination of those facilities with bidding, billing and payments.
Track Progress & Work Better Together
Effective media management involves tracking assets, managing sources and locations, monitoring and updating metadata, coordination with MAM systems, and a great deal more. With farmerswife you are provided all of the tools you need to catalogue metadata and upload files through various different fields.
A personnel management software like farmerswife is the perfect tool for staffing and crewing in the post-production scheduling process as it allows you to work within parameters that enable you to do things such as assign labor rules, calculate various types of compensation depending on the labor rules, and monitor the difficult things that often plague human resources teams: vacation time, absences, training, and more.
A film production budget is worth more than its weight in gold! Optimizing profitability requires full visibility of costs and margins across the entire workflow process, from planning and quoting, through operations and final billing and post-operation analysis. And, farmerswife has just the tool. With the Production Budgeting Option, you can create customized budgets and quotes, thus keeping an eye on real-time costs that allow you to generate the most up-to-date reports and analyses.
This area is particularly challenging in a world of diverse media platforms, expectations of fast turnaround time, and the increased availability of digital delivery options. Tight, automated integration with both transmission and file-based delivery scheduling platforms is no longer a luxury, it's a crucial element in a successful, profitable media workflow process. Our media management software in conjunction with an Adstream integration will allow you to produce your digital media and share it with clients or collaborators all through secure access. Allowing users to encode, share and collaborate on both dailies and masters is crucial while also having a secure space to store raw media safely in the post-production house.
4 Tips to Boost Efficiency with Post-Production Scheduling Software
Many tips exist that allow you to open the door to a more productive workflow both in and out of the office. While these tips are helpful, they often don't take into account the specific workflow present in a post-production media atmosphere.
Understanding post-production is essential in a smooth production workflow. Take a look at our top four tips to help you boost efficiency by using post-production scheduling software to stay on track.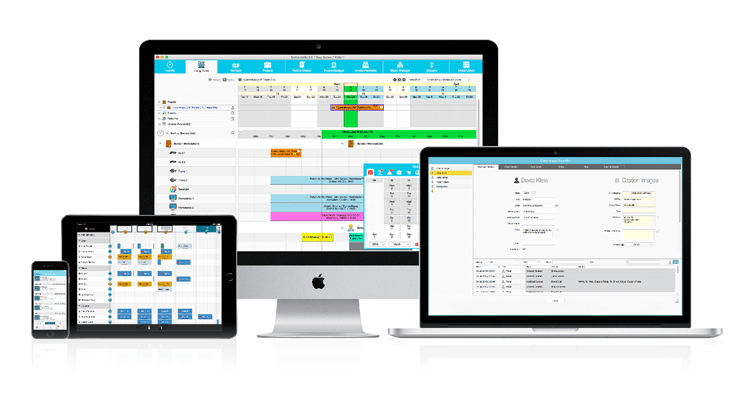 We all know that in this business no one works regular business hours. However, working hours can be hard to keep track of. The farmerswife resource scheduling and time reporting help you keep track of the hours spent on various projects. The Timeline not only helps you keep track of editing hours, it provides defined project stages, milestones, and checkpoints.
This includes making sure the entire team is up-to-date on who is doing what and when. Keeping a tight rein on your production team increases ROI as well as boosts efficiency. When utilizing the time-reporting feature you will get updated actuals as they occur. Communication with your editors, artists and operators is simplified using the web client, iOS application or the mobile client.
Stay on Top of Expenses & Finances
Managing the budget on any media production can drastically affect the efficiency of the post-production workflow. Media projects aren't cheap, and an inefficient team can rack up costs very quickly in overtime, equipment fees, and other related costs.
Utilizing a post-production scheduling software can make dramatic savings and boost efficiency all at once. By allowing your project manager or producer to create quotes, payments, and schedule adjustments, you are allowing the entire team to work in a more efficient and cost-effective manner.
Utilize All-in-One Software
This might seem like a shameless plug, but it's true. Using an all-in-one post-production scheduling software increases efficiency. Because having everything in one place and receiving a full overview of the project at the end of each post-production day is going to make you on top of the situation. By keeping the team up-to-date with an overview of the big picture, you are keeping them engaged, motivated, and informed. This increases efficiency in the workplace overall as well as in each team member.
Conclusion
Using post-production scheduling software such as farmerswife will ensure you're optimizing profitability results through your organizational workflows and keeping an eye on your diverse media projects across varied platforms.