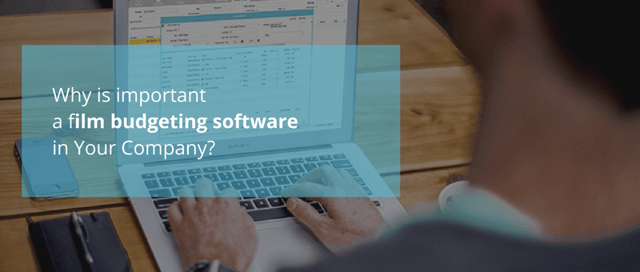 Whether you're running an advertising agency, small production house, corporate media department or simply planning for your next independent feature, film budgeting software is crucial in today's project management landscape.
The media industry today encompasses a wide range of companies with varying needs regarding project management and scheduling software, which is why farmerswife offers more than one option to fit your needs.
The Importance of a Solid Film Budget
Budgeting for any project, whether through an agency or for an independent film, can be a daunting, lengthy task. Creating a budget will help you determine where you will need to invest your time and money, keep surprises to a minimum and provide a guideline for you to following during every stage of production.
Simply put, a solid budget is crucial in determining the future of your project as well as the viability of it getting made. For example, if you are working on an independent film, creating a budget is one of the most important first steps to take in ensuring you have sufficient time to either complete the fundraising or acquire funds from outside sources. After all, nobody wants to fund a film, or any project for that matter, if they can't see a complete, detailed budget.
That's why farmerswife has created an easy way for you to go about the whole process through our film budgeting software which is specially designed for media professionals like you that are looking to simplify your workflow and maximize your time.
The All-in-One Media Management Software You Need
Yes, this includes budgeting. Our project management software is broken down into six important components with the option to include additional features in the form of add-ons. As budgeting is a crucial part of planning any media project, this is one of our most popular add-ons.
With this add-on, you can create customized budgets and quotes, keeping a real-time check on costs, instantly updating budgets and generating reports and analyses. An effective project cost and budget management tool will be important in keeping your finances on track throughout pre-production, production and post-production.
To further the accuracy of your project's budget, you can also select the equipment management and tracking add-on. This feature is used mostly for companies that need to keep a close eye on all their equipment to better assess rental fees and return dates. With this add-on, the equipment rented can be checked in and out by barcode scanning, tracked if it is being repaired or is lost, and also have its history traced.
Benefits of Budgeting Software
As more productions move towards cloud storage, utilizing the services of project management and budgeting software means your project can become more collaborative and shareable. Executive producers, line producers and accountants are quickly adapting to the ever-changing industry and looking more towards media scheduling software for all of their budgeting needs.
Customization is also important for our clients, and we understand that which is why our budgeting add-on features various templates created with you in mind. The best part of using these add-ons is that you don't have to start from scratch, regardless of what your project needs, and you can share them with other members of the production and planning team.
Contact farmerswife for a Consultation
A film budget functions as an in-depth check list, providing you with all the categories you need to create an effective breakdown of everything you will need before, during and after your project's creating. Our film project management software ensures your project's roadmap will have very minimal roadblocks.
Contact our expert multilingual team today for a consultation. We will help you all the way from the software implementation process to day-to-day support!