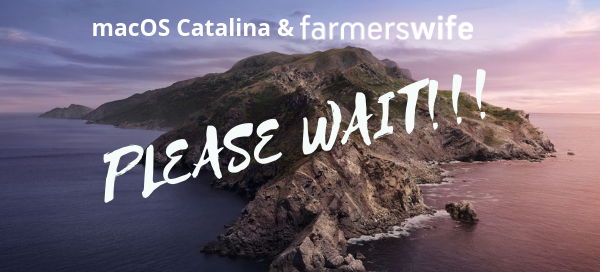 If you are a macOS user, eager to upgrade to Catalina (released in Beta phase) PLEASE WAIT until we release the NEW farmerswife with native 64bit support.
Important: Do NOT upgrade to macOS Catalina as you will not be able to run your current farmerswife Server and Client desktop app on the upcoming macOS Catalina, as both of them are still 32bit applications.
We expect to release our 64bit version as close as possible to the macOS Catalina release. The latest information from Apple is that the macOS Catalina release is planned for sometime in October.
Check out what's coming up in 6.5 in our Beta Release Notes.
If you have any questions please don't hesitate to contact us.
the farmerswife team