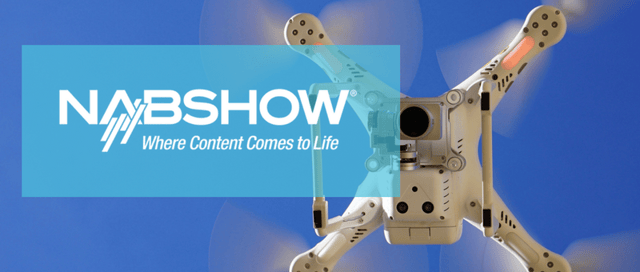 Technology is moving faster than some people can keep up with, and this has created a work culture that mixes behavior and business to create a cultural phenomenon fueled by boundless creativity and solutions to every day work problems. Attending the 2017 NAB Show will help you learn more about how to redefine your workflows and developmental processes as well as provide you with the opportunity to connect with people who have worked to create solutions to your very specific problems.
Enter: farmerswife. Maybe you've heard of us but haven't engaged with our software. Maybe you've used our software. Maybe you're interested but need more information. Maybe you've never heard of us until right now, reading this post. Whatever your relationship with our software is, we're looking forward to getting the chance to meet with you at the 2017 NAB Show in Las Vegas.
Your Opportunity to Open the Door to Better Management & Scheduling
For those of you who are new to farmerswife, we are the tool the media industry uses for project and scheduling management. We offer six main categories of organizational tools that fall into: personnel management, rate cards / cost tracking reports, quotes / invoices / purchase orders, contact management, resource scheduling / time reporting, and projects.
With numerous add-ons available and an easy-to-use interface, we work hard to offer our clients an easy solution to tedious, yet very important, tasks. While we specialize in media management and project management, we have tools designed for any level of creative individual or business.
Whether you're looking for an effective project cost and budget management tool, help with a film production schedule, or simply need help tracking and managing equipment, farmerswife has you covered.
How to Connect with us at NAB
We are offering demonstrations for people who have booked their meeting ahead of time, so be sure to snag a spot before stopping by so we can devote our undivided attention to showing you why we believe so much in what we do. Book a meeting today to explore the potential of farmerswife for your business and the enhanced productivity that it can bring to your team.
Not sure where to find us? We'll be located in the South Lower Hall just in front of the entrance. Once you pass registration, go straight into the South Lower Hall entrance and pass the first set of exhibitions. We'll be right there waiting to connect with you!

Are you interested in learning why Apple, Yahoo, Hasbro, IBM, and NASA all use farmerswife for their scheduling and facility management workflows? Come by our stand at NAB and meet the team, chat with us, and find out why so many companies are choosing our software. Above all, we want to connect with like-minded people who are looking to increase their company's productivity, workflow, and overall organizational skills.