In the middle of a hot summer - we bring you a few hot features along with some other improvements and fixes in version 6.7.
Read about our most important new features and updates below.
Customize your mouse over

You can now customize the information that the Booking Mouse Over is showing in the timelines. Great for those who wish to simplify their interface and see the important information at a glance. Read more.
Playful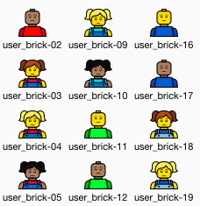 We've added some new icons to our Library to make your interface more colorful and enjoyable during your day-to-day work.
Let's play! Read more on how to add your own icons.
Let it count!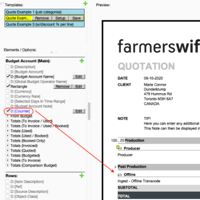 For your advanced Budget experts, you can now show a column called "Counter" in the Budget table, and display a Counter Element inside the Category/Account groupings of the Financial Report. It contains an auto-incremented counter for each Category/Account that actually contains any Budget Details or Actuals. The counter can be used if you need a consecutive number series for used Budget Categories and Accounts. Read more.
Back to the future
In case you missed this fantastic feature in our 6.6 SP2 Release... it is now possible to invoice future bookings! We are thrilled to deliver this to all of you who really needed this. Sound amazing? It is! 😍
A server setting allows you to decide WHAT can be changed on a booking AFTER it has been invoiced: Change Status, Object, Time Report, Booking Time, Dates, Number of Days of the Booking. Read more.
Push your budget task to Cirkus!
We've lifted our farmerswife <> Cirkus integration to a new level! You are now able to use the sync between farmerswife & Cirkus, to push Budget lines to Cirkus tasks. Ideal for all services you are providing to your client, which you would prefer to manage in Cirkus rather than farmerswife.
You must have the farmerswife <> Cirkus integration enabled. Read more.
Make sure to insure
For rental or those that need to calculate a markup on Bookings we expanded the "Markup" option in Services to be used for calculating "Insurance markup" on Booking level.
This Service can be configured as a "Pre-defined Extra" on a specific "Booking Names" template, e.g. "External Equipment". Read more.
Are you QR ready?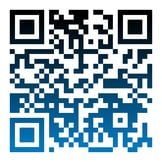 We are. The Inventory Number of each Object in the Object Manager converts into a barcode/QR code and can be printed out via the Object Manager Report. Simply select one or multiple objects and right mouse click > Reports.
You have (G)Mail!
You can now configure the Google Invites Connector to use your own google business domain which offers 2 primary benefits.
1) Invites will now show as being from your own organization instead of a generic domain.

2) No limitation on the number of invites sent out.

Read more.
Consumption or Capacity Report
With the new report type from Long Form > Classes Availability Tree you can display the % of usage according to the total amount of Class Members vs number of Object Bookings.
Read more.
Utilization Reports
You can now exclude weekends from Date Selector when running a Financial Report on Objects and from Financial Lines In Range date Selector. This is useful if you want to run Financial Reports on utilization/profit over a period of time (from selected Start/End dates). Simply tick the new box to "Exclude Weekends" so the utilisation/profit is more accurate. Read more.
The end...
You know you can always read all the nice stuff we added (including all bug fixes) in our Release Notes... but here are a few other interesting changes:
Web Users

can be included in the

"Object Permissions" list, making it easier to work with that feature. For more information click here.
We improved the Projects tree feature "Auto from View Port", to now respect the "Maximum Hits When Searching" on limiting the amount of Projects being auto-loaded. Before it would only display 51 projects. Read more.
We applied the "

Financially Blocked Client

" feature at company level and added to searches and invoice manager so you can better control your client limits. Read more.
For the full list of changes in this version take a look at the Release Notes.
Don't hesitate to contact us!
We at the farmerswife support team are happy to help you with whatever questions you might have. We are just an email or a phone call away.